Anime Recommendations
I've watched countless animes since I was about 6 thanks to my sister's enthusiasm for anime in the late noughties. The most memorable memory I have of anime is my sister signing up for an adult Youtube account so we could watch an age-restricted episode of Elfen Lied.
Even though her enthusiasm for anime has subsided, I've come to greatly appreciate both newer and older works of anime over time. My anime recommendations mostly include older animes but I will also include newer animes near the bottom.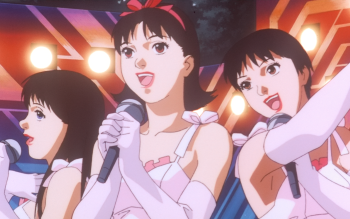 Name: Perfect Blue
Director: Satoshi Kon
Genre: Pyschological thriller
Release Date: 1997
Rating and Content Warning: Rated R15+ in Japan (Teenagers 15 and up only). I watched this film when I was 13 but it's definitely not for everyone. There is a rape scene that one of the characters acts out for a TV show, and there is lots of blood and violence near the end of the movie.

In this film we follow Mima Kirigoe, a young pop idol turned actress who begins to experience psychosis after she tries to shed her "good girl" image in order to advance her acting career.
The film is an adaptation of the 1991 novel of the same name by Yoshikazu Takeuchi. Even two decades after its release, the film accurately explores the dark side of Japanese idol culture and how technology adds fuel to the fire.
What's even more surprising is that the film is more relevant to today's society than it was in 1997. In today's society, regular people are marketed as the perfect daughter, girlfriend and sister and every action they take is magnified and broadcasted to the world.
This film was actually what introduced me to all of Satoshi Kon's works. Back in 2018 I'd stumbled across a trailer by GKIDS for the film's 20th anniversary.
Initially I was hesistant to watch as I was exremely creeped out by the trailer but since I'd never seen anything like it, I watched the film out of curiosity. I was instantly hooked after that.